DECORATIVE HARDWARE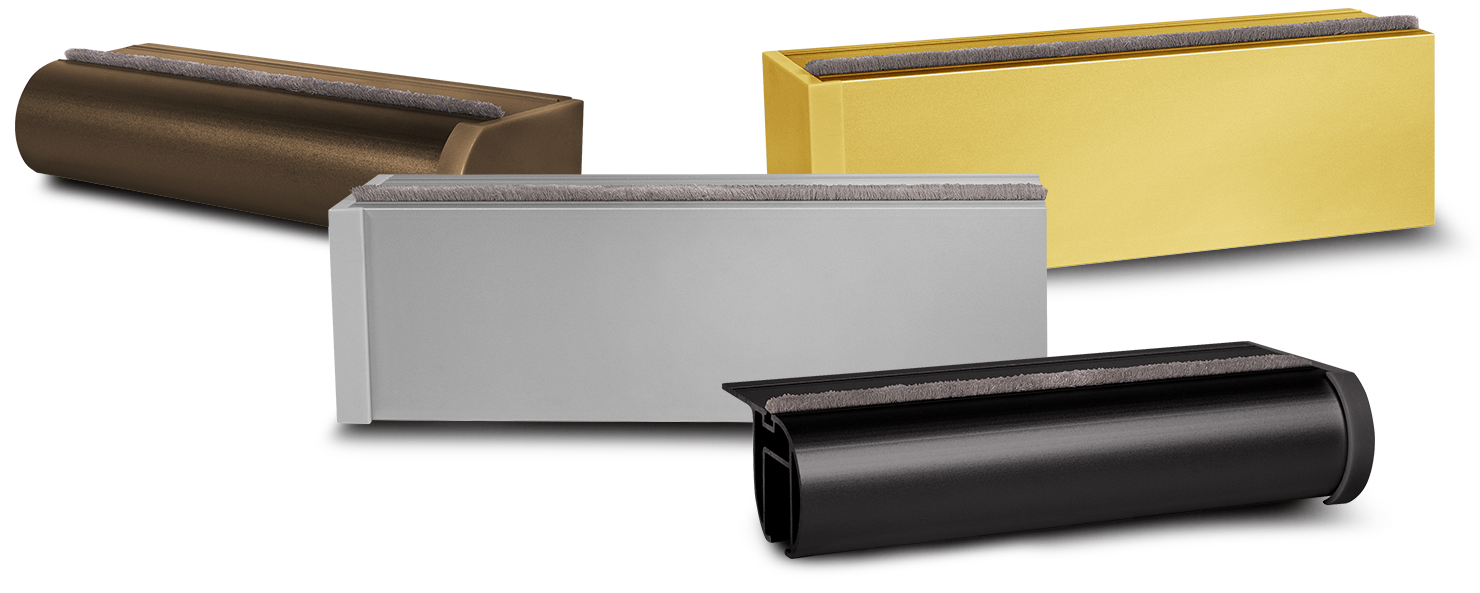 Finally, decorative hardware that completes your vision. As a designer, you are always looking for the most stunning and polished looks for your project, and our Window Jewelry collection can be just that. It is the last touch you need to complete your award-winning design. Decorative hardware enhances the look of a room and its window treatments, no matter your design aesthetic.
Our ceiling mounts, H-Rail and Flat Track, are available in a Matte White, Matte Black, Anodized, Bronze, and Gold, and also come in four different profiles.
---
The H-Rail comes in 1 and 1/8" and has a rounded front to give a soft touch to the room. Our Flat Track is just that, a Flat Track. The Flat Track offers three different sizes, 3/4", 1 and 1/2" or a 3" for a bold statement.
We know time is of the essence when completing a hotel, so our decorative hardware is only available as a ceiling mount. Ceiling mount decorative hardware is a time saver for your installation team. Wall mount decorative hardware requires more pieces to be appropriately installed vs. our easy-to-install ceiling mount version.
Due to the unique addition of a felt, or as we like to call it the Mohawk, our decorative hardware allows for zero light leakage, unlike traditional drapery hardware. The Mohawk works with the flow of the ceiling, not against it, and hugs every imperfection of it.
---